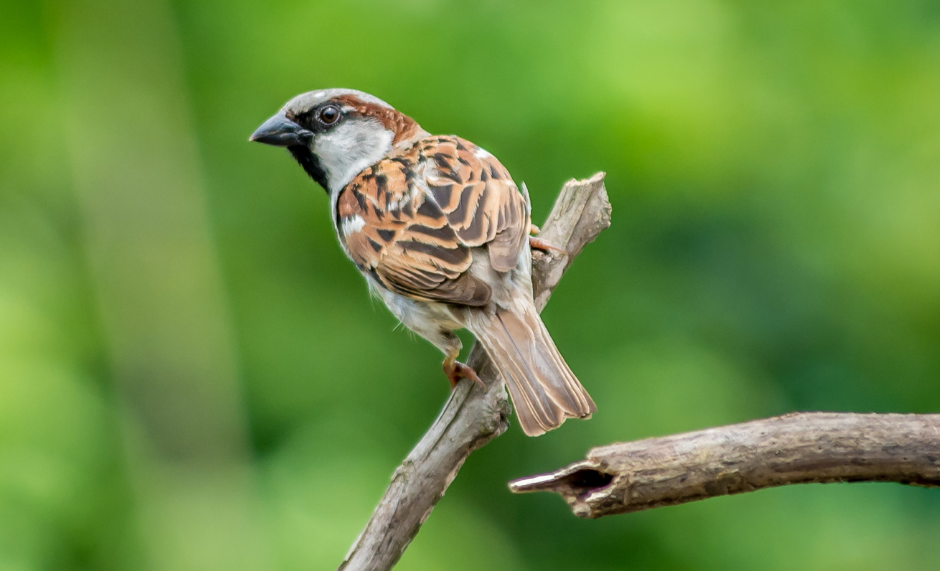 Providing food for garden birds is a great way to attract more of our feathered friends to your garden and is even more important during the colder months to keep their energy levels up and help them through the winter months.
Our garden birds have taken a hit over the years, garden styles have changed making way for low maintenance plots with more paving, less natural lawns, bushes and trees all of which provide garden birds with vital food sources, by feeding them you will help them to continue to thrive and you will create more activity in the garden.
Recognisable garden birds such as robins, blackbirds, sparrows, blue tits and wood pigeons will be abundant in most gardens but making food readily available will draw in other varieties.
Our RHS Wild Bird Feed includes 10 options containing different seeds, nuts, fats and worms each will help you to attract a wide variety of birds to the garden.
Black sunflower seeds – blackbirds
Sunflower hearts – goldfinches, chaffinches, greenfinches, house sparrows, robins and siskins
Suet – blue tits
Nyjer seeds – gold finches, robins, siskins, great spotted woodpeckers
Peanuts – robins, wrens, blue tits and long tailed tits
Mealworms – song thrushes, blue tits, robins, blackbirds
Many of our bird feed options include seeds that are non germinating and are mess free as they have been pre-shelled ensuring the birds eat everything up.
Our recommended RHS Bird Feeds for autumn and winter
Create the perfect bird feeding space
Keep birds safe by creating a dedicated area in the garden for them to feed, if you're using a bird table place it away from bushes and trees where predictors could hide and preferably in a visible location so you can watch them feeding.
Clean tables and feeders regularly to prevent the spread of disease using warm water and a suitable cleaning products and rinse thoroughly and always wash your hands. For more tips and information on feeding your garden birds head to the Wildlife Trust's how to feed birds in your garden page.