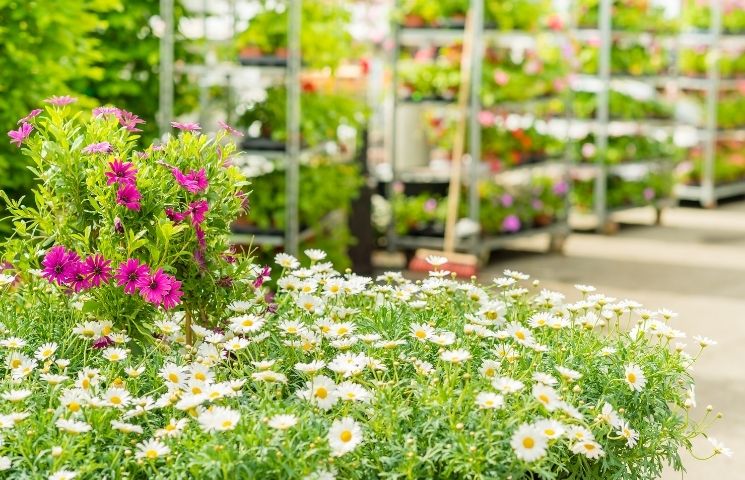 Planting summer bedding plants will brighten up beds and borders, make your hanging baskets swing with colour and transform patios from pale to picturesque in no time at all. In this blog we explain how to use our products to give these plants the best possible start in your garden and how to nurture them throughout the seasons.
Garden centres, plant nurseries and even supermarkets are bursting with bedding plants at this time of the year, you'll see trays of plugs and some very good value offers too. These plants will provide a temporary display of colour for hanging baskets, raised beds, borders and containers. The plants will either be annuals, which will die back once spent, these are ideal for hanging basket displays, or perennials which are a good investment for more permanent planting.
Summer bedding plant varieties
According to one of the top seed and plant retailers these are the top 10 bestselling bedding plants in the UK
Begonia
Sweet peas
Busy Lizzie
Geranium
Antirrhinum
Lobelia
Petunia
Rudbeckia
Californian poppy
Cosmos
How to plant and care for summer bedding plants
Bedding plants can be planted directly in the soil or into a containers or raised beds using a good quality compost. Plants grown en masse for garden centres are not always grown on good quality soil and the root systems may be weak. Sprinkling rootgrow™ when planting your new bedding plant into its new home will give the roots the boost they need as our clever fungi will attach itself to the plants roots and begin building a secondary root system which will provide more nutrients and water helping the plant to truly thrive.
Benefits of using rootgrow™ when planting summer bedding plants
Treated plants will grow a huge secondary root system – these helps to make the plant stronger and healthier overall.

Improve plants' uptake of nutrients and water – more water and nutrients helps the plant to continue to thrive in tough conditions such as drought and frost
One treatment lasts the lifetime of the plant – once applied rootgrow carries on doing its good work for both the plant and the soil
It helps the plant to overcome replant problems – root shock can be a big problem when replanting, rootgrow can help the establishment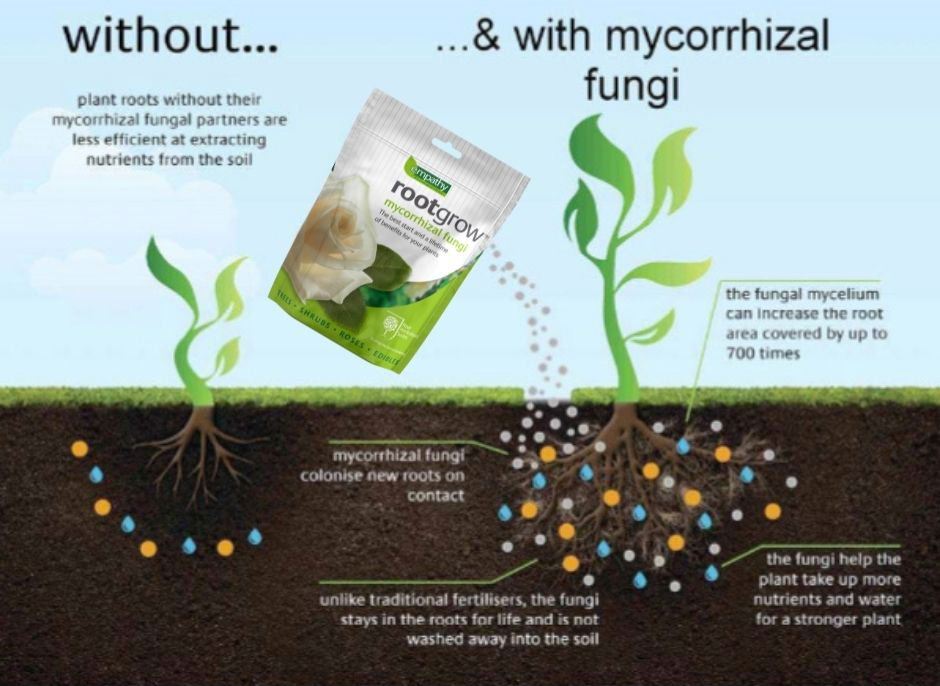 Feeding plants throughout summer
Our after Plant Feeds have been formulated to support the work that rootgrow™ does below the ground. After Plant Basket & Patio is idea for bedding plants in pots, window boxes and hanging basket, regular use will promote strong healthy growth and abundant and prolonged flowering
The easy-to-use liquid concentrate biostimulant will further enhance establishment thanks to the inclusion of seaweed, plant derived amino acids and other nutrients, which will stimulate root growth, which all helps to make the friendly fungi in rootgrow™ even more effective.
Our bedding plant essentials
Further reading?
For everything you need to know about bedding plants and gardening head to the RHS' website.