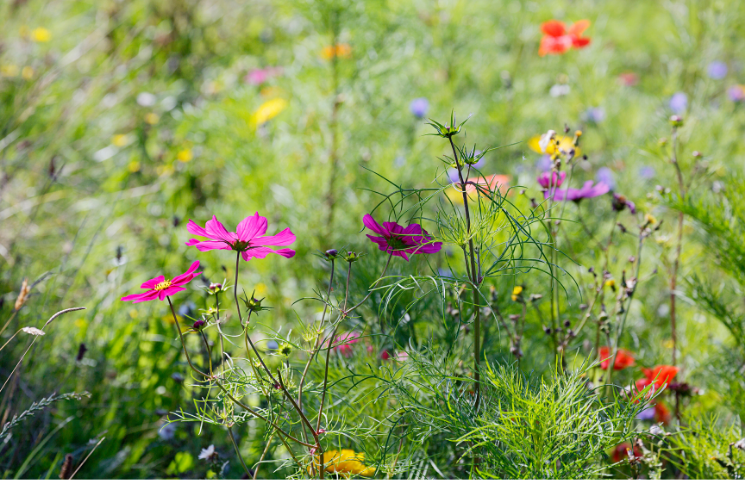 Do you have a mini or large wildflower patch in your garden or allotment?
If not, would you like to make one? 
Did you know, that not only do wildflowers look beautiful and save you mowing the grass, but most importantly they are vital for our wildlife and fruit and vegetables? Wildflowers help support and fuel our native pollinators including butterflies, moths and bees. Which all then go on to pollinate our vegetable and fruit plants.
If these pollinators don't have the shelter and food that wildflower gardens and meadows provide, we could lose a vital part of our ecosystem.
This is why I think that we should all try have an area of wildflowers, whether it's a giant meadow or a mini one in a couple of pots in your garden or balcony. It all helps support the declining bee population and lifts our spirits at the same time. I personally love seeing the multi-coloured vision of beauty that they provide and the sounds of so many wildlife buzzing and chirping. Whether your eyes are open or closed, you can still hear the benefits of wildflowers.
5-minute mindfulness activity
Have you ever tried sitting near some pollinator loving flowers or a natural meadow, closing your eyes and fully absorbing yourself into just the sound? Every little sound becomes clearer and you really notice how much insects are thriving off them.
Try it for yourself, then open your eyes and focus in on the different colours. Can you spot three different plants or insects? Perhaps something red or yellow?
Taking the time to tune into our individual senses can calm our over stimulated and swirling minds. Bringing us back to the present moment and appreciating the small, but vital parts of our life.
This activity is one of many that I do with the children and adults I support through Life at No.27. It helps with boosting their mental health, regaining focus, encouraging them outside and practically educating them on our ecosystem.
Here are some other ways that we have recently being introducing wild flowers and their benefits into our projects and class activities to support our wellbeing:
Sowing our own mini meadows in containers and window boxes

Using magnifying glasses to focus our vision and spot insects

Taking time to observe and write down what butterflies, bees and other pollinators we can see

Making wildflower seed bombs – these make a brilliant and fun sensory activity too!
How to make wildflower seed bombs
Here's how you can make your own wildflower seed bombs using Mini Meadow and a few other ingredient, most of which you will already have around the house:
Mini Meadow mix

Compost

Powdered Clay

Water

Rolling Pin

Bowl

Tray
Now you're ready to get your hands dirty!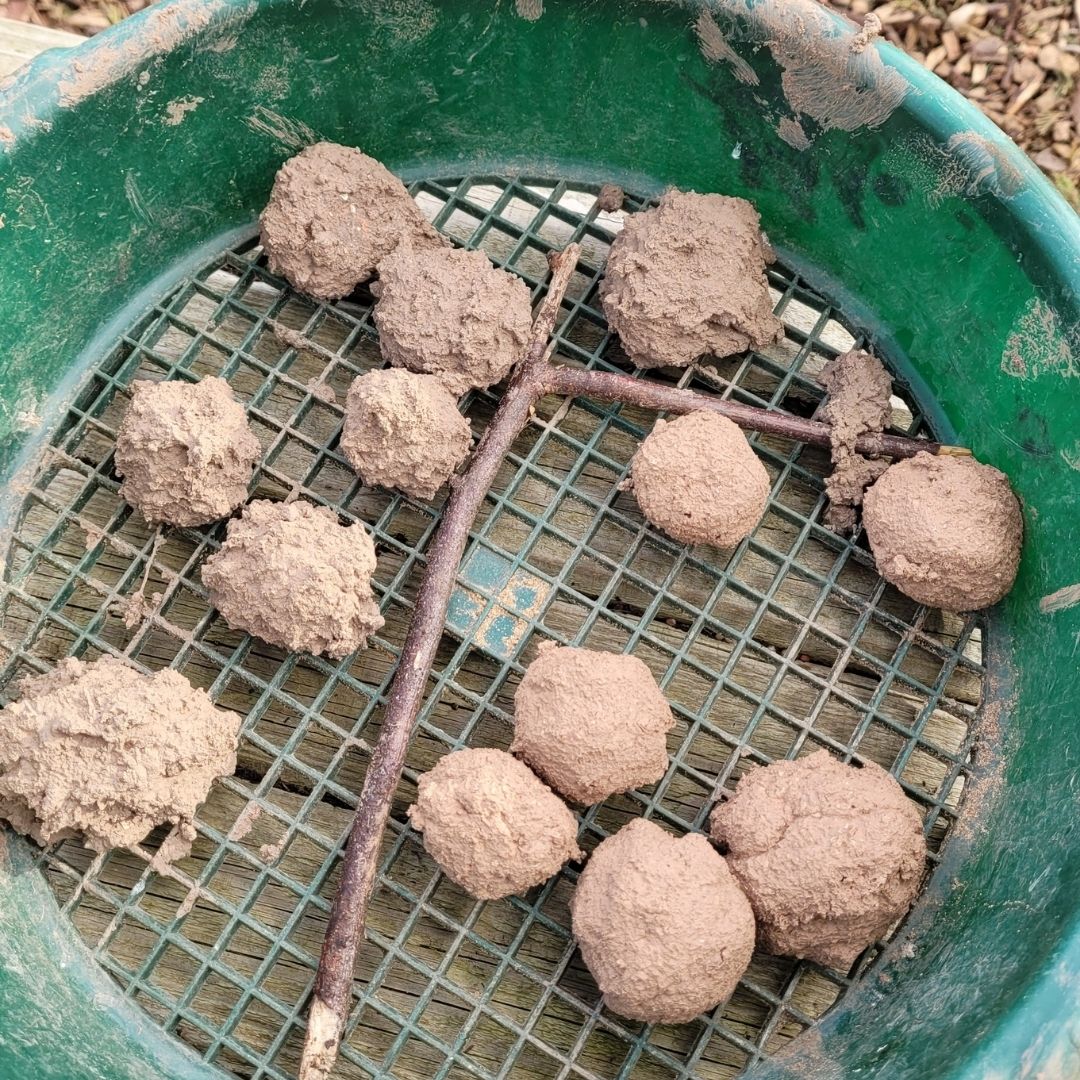 What to do:
Break up hard lumps of school craft clay into a powder using an old rolling pin.

Mix the powdered clay with the compost.

Add water to make a mixture that will stick together – very sticky but fun!

Make the mixture into balls (roughly golf ball size) and leave to dry for about a week.

Once dry, the balls can be easily handled. These can now be thrown or placed in a garden area where they will self-germinate.

You can download the activity resource guide, which includes all the aligned national curriculum links on the Life at No.27 website here.