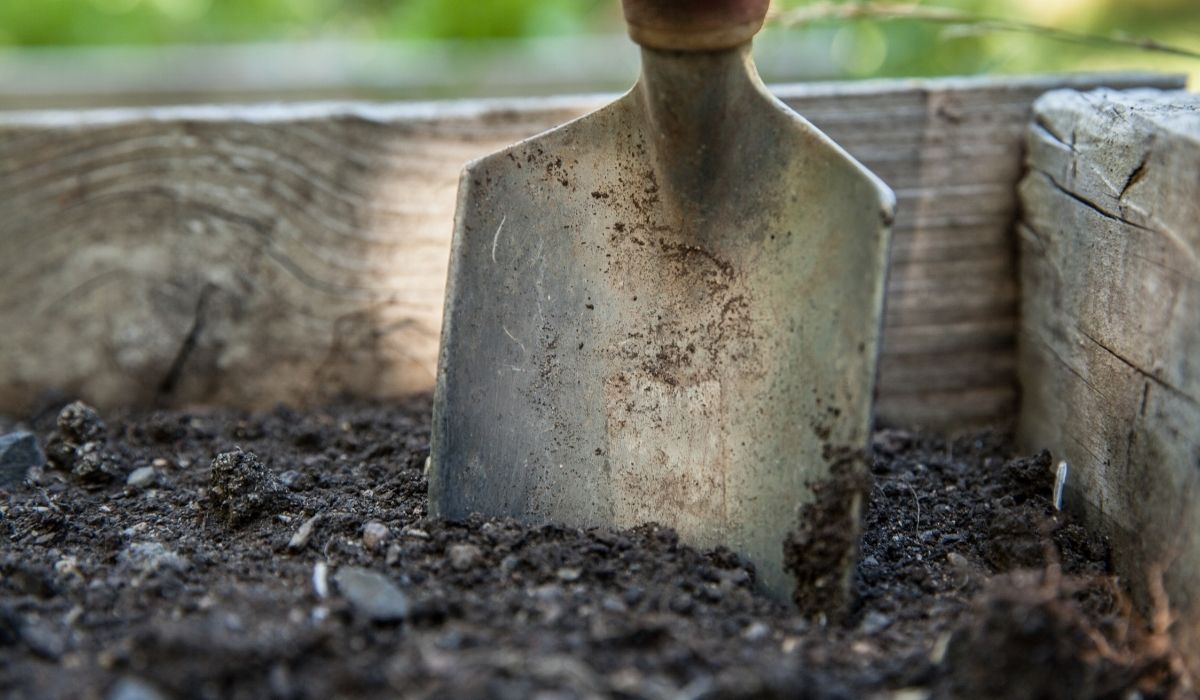 The environmental benefits of gardens are vast; from pollinator supporting plants to CO2 soaking lawns which reduce water run-off to increase biodiversity.  As gardeners, we are already helping the environment in so many ways.
Growing plants, edibles, trees and lawns, creating habitats for wildlife and making sustainable choices where possible all make a significant environmental contribution. Whilst all of that good work is going on above the ground, there is important work going on in the soil. Our best selling product, rootgrow™ Mycorrhizal Fungi plays a significant role in locking up carbon in soil. This super fungi is present in small quantities in all soils but, by adding more and by placing it in direct contact with the roots of plants, it provides a multitude of benefits to the plant and also plays a significant role in locking up carbon in the soil.
Mycorrhizal fungi have the ability to unlock and access nutrients from the soil far more efficiently than a plant's own roots. Applied at time of planting this fungal partner will reach deep into the soil seeking all available moisture, improving drought tolerance, minimising the need for synthetic NPK fertilisers and pesticides to provide long-term plant nutrition. A lesser-known role of mycorrhizal fungi is its unique ability to produce a carbon capturing substance called glomalin, which is directly responsible for storing crucial soil carbon.
Glomalin is what gives soil its tilth – a subtle texture that enables professional gardeners and landscapers to judge great soil by feeling the smooth granules as they flow through their fingers. This remarkable protein is produced solely by the filaments of mycorrhizal fungi which grow outward finding nutrients and water to help establish and share nutrients between plants and is responsible for holding 1/3 of all soil carbon.
Here at Empathy, all of our products are developed with the environment in mind, we use natural and biological ingredients to support plant health, helping gardeners to reduce the amount of chemicals they use in the garden. Healthy plants can fight disease and the damaging effects of pests and adverse weather conditions.
Our top products for greener gardening
rootgrow™ Mycorrhizal Fungi
This article is all about this easy to use additive, use once and it will support a plant for its entire lifecycle and do wonders for locking carbon into garden soil. Add it at the point of planting and sprinkle it over the roots.
rootgrow™ is available in 60g, 150g and 360g packs and is also used in many of our other products, including our Starter Products and Granular Feeds.
Mini Meadow Wild Flower Seed Mix
With a selection of seeds that are listed by the RHS as perfect pollinators, this seed mix will help to create the perfect habitat for beneficial wildlife including bees, birds and small mammals. It also contains rootgrow™ Mycorrhizal Fungi to boost root growth.
Mini Meadow is available in two pack sizes: 500ml will plant an area up to 3m2 and 1.2L for an area up to 10m2.
Supreme Green Lawn Care
Choosing a natural lawn over artificial turf is the best option for our gardens, and supporting lawns naturally with a biological lawn feed and improver will help keep them strong and healthy and support the vast network of roots below the ground.
There are three products in our Supreme Green range – a liquid lawn feed, lawn seed, with rootgrow™ and a lawn feed and improver.