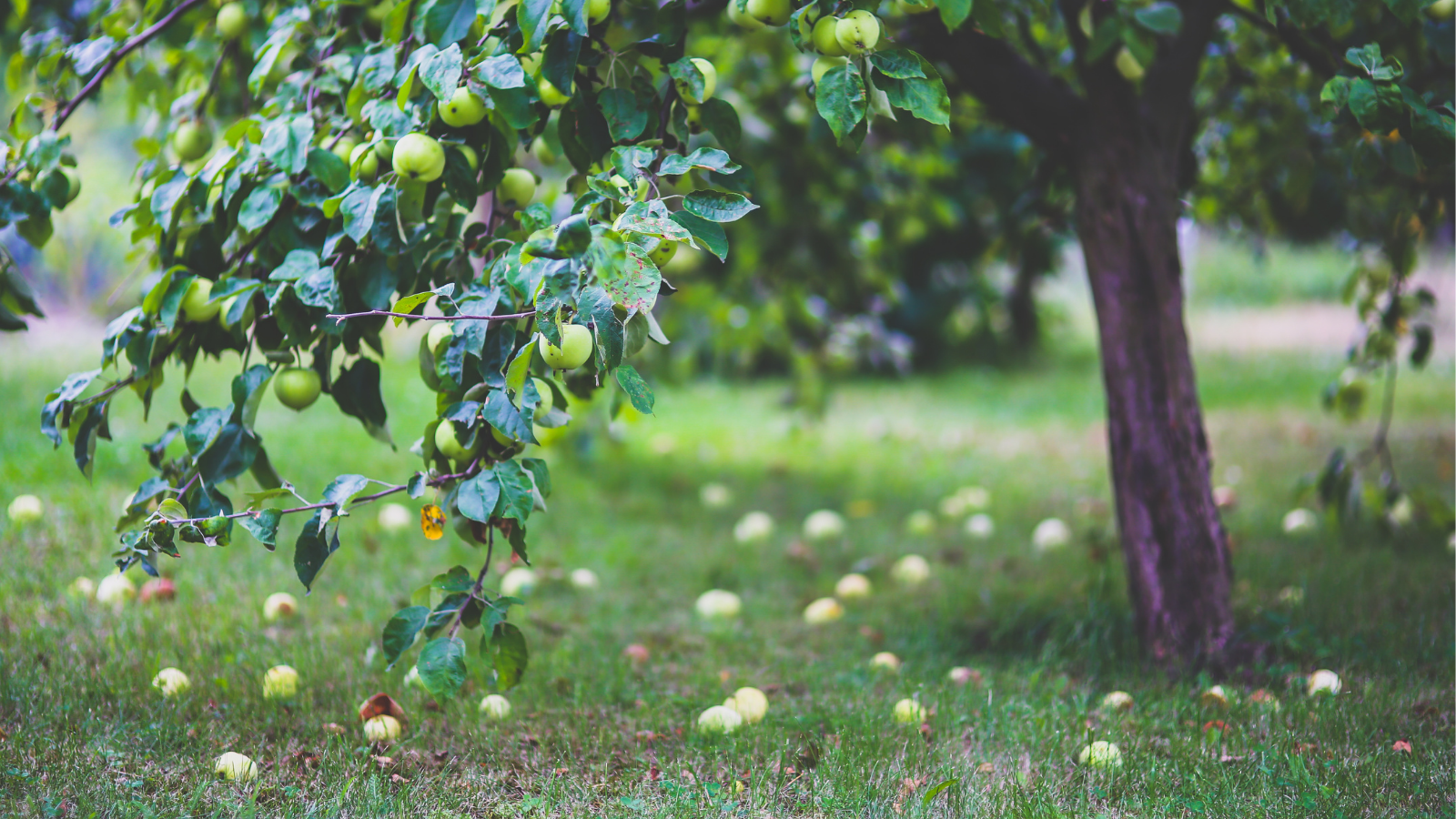 We all know just how beneficial trees are to the environment and for gardens they can provide much needed shade if your plot gets full sun and they provide a haven for wildlife and Autumn is the best time of the year to plant trees in the garden.
If you're unsure of which trees will work best in your garden, the Woodland Trust has put together this helpful guide featuring 14 varieties that are perfect for gardens.
Five benefits of trees in our gardens
The provide a haven for wildlife
Improve water run off
Produce oxygen
Capture carbon
Trees with dense branches can help reduce noise
Planting trees in autumn with rootgrow mycorrhizal fungi
Mycorrhizal fungi is hugely beneficial when planting trees as the clever fungi attaches itself to the roots and grows outward, searching for nutrients and water to feed trees, helping them grow strong and healthy and increases tolerance to drought and adverse soil conditions.
We are continually running field trials to monitor the effectiveness of our products including this one with Kent County Council, where we added rootgrow Mycorrhizal Fungi to some of the saplings but not others. The image on the left shows growth without the additional of rootgrow and on the right is a tree that did have rootgrow added at the point of planting. This is a great example of the benefits in terms of growth and overall plant-health.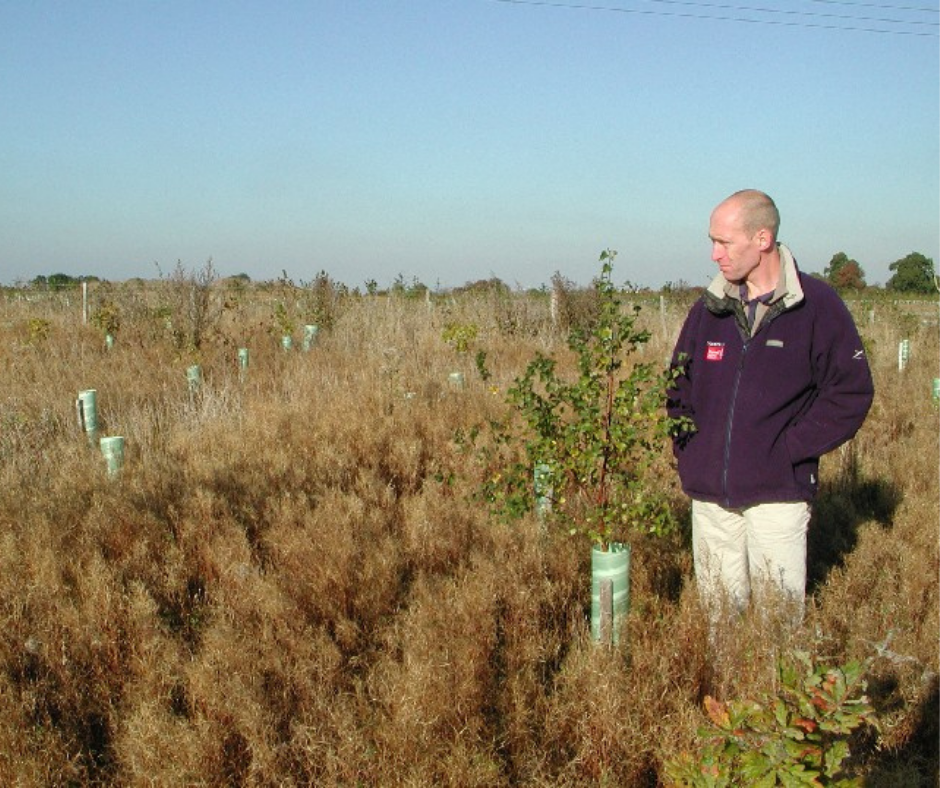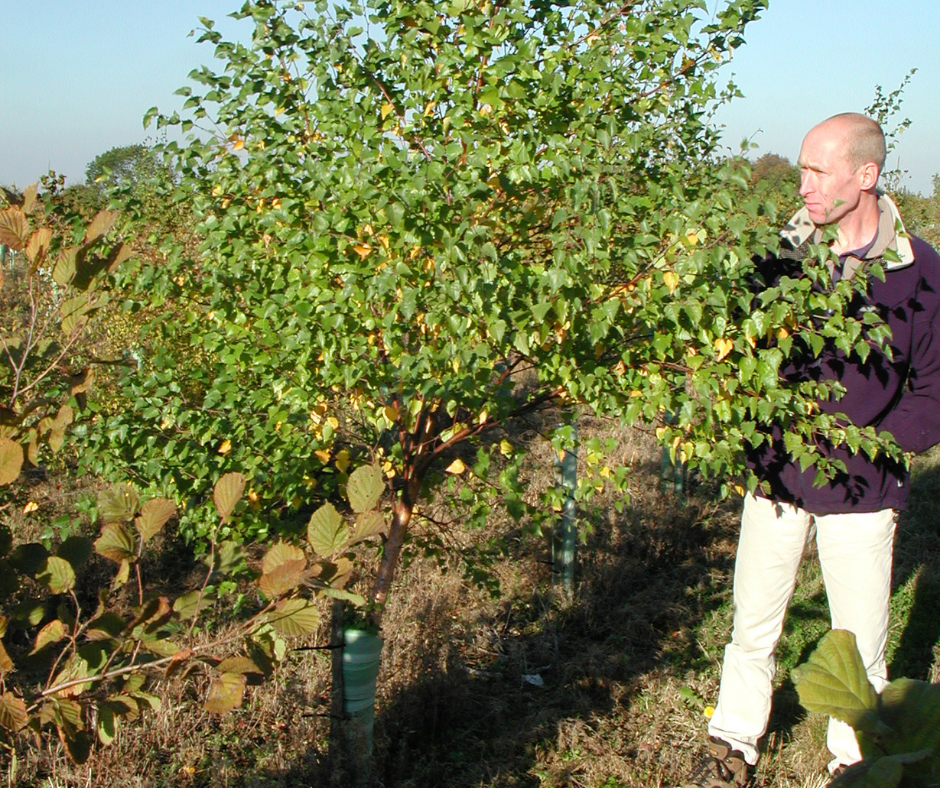 Rootgrow is widely used by the RHS and endorsed by the charity, here's what Colin Crosbie, Curator of RHS Garden Wisley has to say: "At RHS Garden Wisley, we use Rootgrow mycorrhizal fungi when planting trees and shrubs and we are now starting to use it when planting perennials. For me, using rootgrow mycorrhizal fungi has become one of the most important ingredients to ensure planting success"
Using rootgrow helps trees to:
Establish themselves with better natural vigour
Overcome re-plant problems more successfully
Have better developed root systems
Are better able to cope with conditions of drought
Are supported for their entire lifetime after a single application.
How to use
Using rootgrow when planting a tree from a pot or container is simple, first add a good amount of water to the planting hole, sprinkle the mycorrhizal fungi treatment over and in contact with the roots of the tree, backfill and leave the tree to establish itself.
Can I use rootgrow for bare rooted trees?
We have developed a rootgrow Mycorrhizal Fungi Gel which is ideal for use on bare rooted trees. To use take a large bucket and fill with 8-12L of water. Sprinkle the contents of the gel powder sachet into the water and stir well. Leave for 5 minutes then add the dry rootgrow granules and stir well. (the granules should be suspended evenly throughout the thick liquid). Dip the plant roots into the solution ensuring even coverage. Lift the plants out and allow the excess to drain back in to the bucket and plant immediately.